Let's face it–I'm an Astorian and there's some really great things to do in Astoria, Queens. For this year's festival, come over to my 'hood and join me at some of the best places the city has to offer!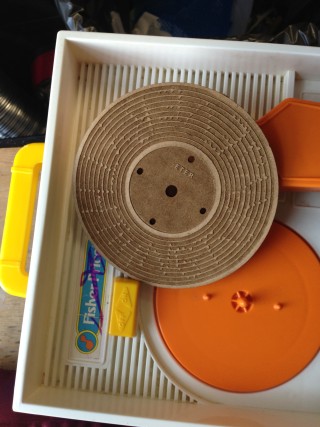 NOV. 27 @ 7PM|FREE
Come out on Record Store Day to see  a fun miniature show at Astoria's new record shop, Hi-Fi Records! Instrument-builder Ranjit Bhatnagar and Phyllis will unveil their new freshly-pressed  discs for the vintage Fischer-Price record players/music box. Phyllis will also perform some of the toy piano's greatest hits including Julia Wolfe's East Broadway. You will also get a chance to see a rare, vintage player toy piano reading some classic rolls. This is a great opportunity for Astorians to come check out what the toy piano festival in town is all about.
Hi-Fi Records
23-19 Steinway St. Astoria NY 11105
The UnCaged Toy Piano Festival comes to the Museum of the Moving Image! We will be in their state of the art Summer M. Redstone Theater featuring whimsical works with live toy piano performances and video/film. The show includes performances by legendary toy pianist, Margaret Leng Tan as well as Adam Tendler, Tristan McKay and Phyllis Chen. You will also see some rare toy instrument films by Puerto Rico-based puppet company, Y No Habia Luz and Poland-based ensemble, Małe Instrumenty. Also on this evening will the premiere of Phantom Fingerings, a toy piano installation for video and newly-punched player toy piano by Rob Dietz.
This program will includes:
Pucki by Małe Instrumenty (Poland)
Edges music by the Christina Oorebeek (NL), film by Ester Eva Damen (NL) performed by Adam Tendler
 Kalimba by Karlheinz Essl (AT), animation by students of Bettina Ngy-Rumpf, animation coached by Thomas Renoldner (AT) performed by Tristan McKay
Curios (selections) by Phyllis Chen (US), video by Rob Dietz (US) performed by Margaret Leng Tan
Nos Queda el Aire by Y No Habia Luz (Puerto Rico)
Snow (selections) music by John Glover(US), video by Jordan Morley (US) performed by Phyllis Chen
Five Pieces by Danny Clay (US) and students of Zion Lutheran School
Museum of the Moving Image
36-01 35 Avenue
Astoria, NY 11106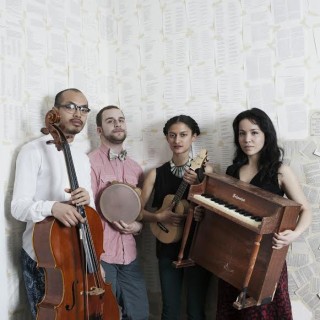 DEC.4@9:30PM: After-Party at the Uke Hut 
($10 suggested at door)
After our special event at the Museum of the Moving Image, stop by the first ukelele store in New York City, the Uke Hut! Our 'after-party' will feature Le Petit Pépinot, a spunky multi-lingual band using various toy instruments like ukelele, toy piano, melodica and more. They're also known for making fresh vegetable jewelry for their shows. In the middle of winter, wouldn't it be nice to see some fresh and pretty produce? Come hang with us before heading back to the train. Two shows in one night!
36-01 36th Avenue
Dec. 5th @10:30AM: Kid's Event
Bring your kids out to the QED Astoria for a fun toy instrument Spanish immersion singalong! Acopladitos in Spanish means "bringing together in complete harmony." This a fun mommy and me class with beautiful original songs, toy instruments and games. Appropriate for kids 0-4 years (of any speaking language.) www.acopladitos.com
Tickets $10