(alphabetical )
The Brooklyn-based kindietronic band Acopladitos blends curious electronic & folk instruments with original songs in Spanish as well as instrumental tunes intended for the whole family to enjoy. The word "acopladitos" in Spanish can be translated to mean "being together in complete harmony" and refers to much more than just music. The project is designed to cultivate your child's first musical encounters through singing, creative movement, music-making, games and dramatic play. Designed and led by composer Angelica Negrón and ethnomusicologist Noraliz Ruiz, the project was created to fill a void in early childhood Spanish-language music education in NYC. The team of Brooklyn-based experienced educators saw a demand for engaging children in a more collaborative and exciting musical experience that nurtures the child's artistic, intellectual, physical and socio-emotional development, with appealing music that parents would actually enjoy as much as their children.
---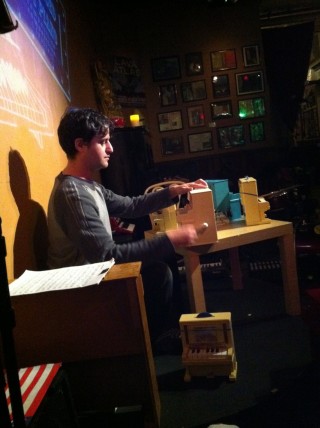 Ranjit Bhatnagar is a sound artist who works with technology, language, and found materials to create interactive installations and musical instruments.  His works have been exhibited across the United States and in Europe and appeared in performances as far away as Shanghai.  In an annual project, he creates a new homemade musical instrument each day of the month of February — the Instrument-a-day project is now in its sixth year.
This summer, Ranjit worked with the art collectives Flux Factory and Rabid Hands to build a large-scale musical installation at the Palais de Tokyo Museum in Paris this summer.  His interactive sound work Singing Room for a Shy Person, commissioned by Amsterdam's Métamatic Research Initiative, premiered at NYC's Clocktower Gallery this Spring, and moved to the Jean Tinguely Museum in Basel, Switzerland in October 2013 for the exhibition Métamatic Reloaded. He'll be performing in the Uncaged Toy Piano Festival and in Qubit's Machine Music Festival this winter, and building an outdoor sound sculpture for the Caramoor Center's sound art festival in the spring.
---
Described as "a dazzling performer who wrings novel sounds from the humble toy piano,"(NY Times) and "a bold pianist with an excellent sense of color" (LA Times), Phyllis Chen is the founder of the UnCaged Toy Piano and has performed in a large variety of contexts in the US and abroad . She is also one of the founding members of the International Contemporary Ensemble, a Brooklyn-based new music ensemble described by the New Yorker as "the new gold standard for new music."  As a composer she has received commissions and grants from the Singapore International Festival of the Arts, Fromm Foundation, LA County Museum, NYSCA, New Music USA, Baryshnikov Arts Center, A Far Cry, Opera Cabal Opera Shop, ICElab and others.  She is also one of the co-composers for The Other Mozart, a one-woman play by Sylvia Milo about Nannerl Mozart. She and co-composer Nathan Davis earned a 2015 NY IT Award for Best Original Music for a play.  Her unusual musical interests gained attention when she won the 2007 Concert Artists Guild Competition and awarded the New Music/New Places Fellow.  Phyllis has released four albums, three solo albums  on such labels as  Concert Artists Guild, cerumenspoon, New Focus Recordings and a fourth collaborative album with Cuddle Magic on fyo records.  Her fifth album, "Nature of Thingness" will wil be released on Starkland Records in 2016. The CD will feature her original chamber works along with  ICE composer Nathan Davis.
---
Danny Clay is a composer / sound artist / teaching artist / general noise-maker from Ohio, currently based in San Francisco. His work often incorporates musical games, open forms, found objects, archival media, toy instruments, classroom collaborations, graphic notation, digital errata, local history, and the everything-in-between.
 Recent collaborators include Kronos Quartet, Sarah Cahill, Phyllis Chen, Third Coast Percussion, Quince Contemporary Vocal Ensemble, Thingamajigs and others.As a teaching artist specializing in composition with elementary schoolers, he has worked with Little Opera, the San Francisco Opera, 826 Valencia, Thingamajigs, the International Contemporary Ensemble (ICE), Composers and Schools in Concert (CSIC), and currently curates Project Object, a net-label of experimental music by kids.
He also serves as a resident curator at the Center for New Music in San Francisco, a frequent host of Music from Other Minds on KALW radio, and occasional writer for I Care If You Listen blog and magazine.

---
 Ester Eva Damen is a visual artist and filmmaker. She studied art at the Rietveld academy in Amsterdam. As a director and scriptwriter she graduated at the Dutch Film & TV academy and pursued an MFA at the Rijksakademie in Amsterdam. She is the artistic leader of a small foundation stimulating cross-over projects.  Her work can be seen within the context of visual art. 'Sketch for a city', paper labyrinth with projections, is e.g. a collaboration with architect Joris Berger. Ester Eva Damen is a freelance film writer. She has made a few shorts, including the 16 mm b&w film 'Windhangen' (1998). She wrote several drama scripts for director Ineke Houtman, realized and broadcast 'Sahara' (2007). She is presently working on a video project with three Friesian poets. One of the red threads in her work is the collaboration of film with dance and new music. She has regularly collaborated with choreographer Angela Kohlein and composer Yannis Kyriakides.
With composer Christina Viola Oorebeek and percussionist ArnoldMarinissen she realised the short 'Edges' (2008). Currently she is working with dancer Suzan Tunca on a video-installation shot in Istanbul.
---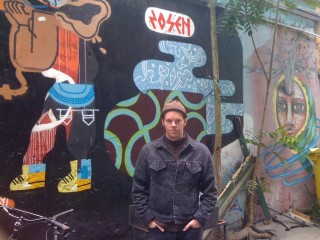 As a multimedia artist, VJ, and electroacoustic musician Rob Dietz's interest in generative audio-visual systems are continually evolving in solo performances, installations and collaborations with musicians, composers and other artists.
Rob has built several multimedia performance works with toy pianist/composer/puppeteer,Phyllis Chen, including The Memoirist, Down The Rabbit Hole and The Slumber Thief. These miniature theater works are built with toys and toy instruments, tiny cameras, found objects, and electronics which coalesce into an immersive and surreal microverse of sound, light and puppets. Their most recent work, Curios, was a commission by the Singapore International Festival of the Arts.
Rob is a 2010 recipient of a grant by NYSCA for Down The Rabbit Hole. Notable performance/installation venues include Baby Grand (NYC), the Flea Theater (NYC), Listen Space (Bklyn), Poisson Rouge (NYC), MCA (Chicago), Baryshnikov Center (NYC), Roulette (Bklyn).
---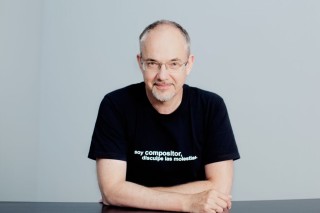 Karlheinz Essl (b. 1960) is an Austrian composer, performer, improviser, media artist and composition teacher.He studied composition in Vienna with Friedrich Cerha and completed his studies in musicology with a doctoral thesis on Anton Webern. As a double bassist, he played in chamber ensembles and experimental jazz bands. Essl was composer-in-residence at the Darmstadt Summer School (1990-94) and at IRCAM in Paris (1991-93). Between 1995-2006 he taught Algorithmic Composition at the Bruckner University in Linz. Since 2007, he has been professor of composition and electro-acoustic music at the University of Music and Performing Arts in Vienna. His work with computers and a long-term preoccupation with the poetics of serial music have been formative influences on his compositional thinking. During the 1990s he carried out various projects for the internet and became increasingly involved with improvisation. In 1997, Karlheinz Essl was a featured composer at the Salzburg Festival. His compositions are now played all over the world.
Besides writing instrumental music, Karlheinz Essl also works in the areas of electronic music, interactive real-time compositions and sound installations. He develops software environments for algorithmic composition and live electronics. As a performer and improviser, he plays his own computer-based real-time composition environment m@ze°2 and also instruments such as electric guitar, toy piano and music box.
---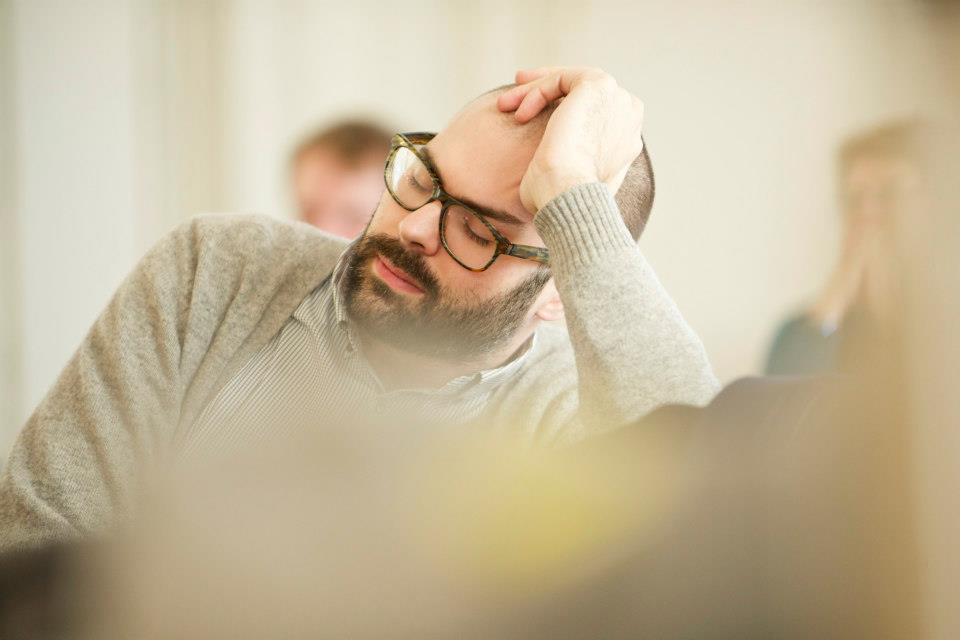 Described as "an unabashedly expressive composer," (New Yorker)
John Glover
has created music for concert, opera, dance, and theater for venues ranging from Carnegie Hall to the Big Gay Ice Cream Store. He has received commissions from organizations including Houston Grand Opera, New York Youth Symphony, Milwaukee Opera Theater, American Conservatory Theater, Amber Sloan Dance, Crossman Danc(s)e, the Five Boroughs Music Festival, Amanda + James, and Ensemble Meme.
John has received numerous awards, residencies and grants for his music from organizations including New Music USA, Meet The Composer, Foundation for Contemporary Arts, Cambodia Living Arts, Lower Manhattan Cultural Council, and The Yard. Recent projects include 'Lucy' for Milwaukee Opera Theater with librettist Kelley Rourke for baritone Andrew Wilkowske and REDSHIFT (developed by American Opera Projects and Nautilus Music Theater), and 'Untitled' for Amber Sloan Dance and tenor Tomas Cruz. Upcoming premieres include the multimedia work 'Snow' created with choreographer and puppeteer Jordan Morley for toy-pianist Phyllis Chen and 'Frame the Scene', for bass-baritone Davonne Tines and Canite Quartet. His recent orchestral song cycle 'Natural Systems', with text by Rourke, was described as a "vivid score ranging from energetic swirls to a gentle, enigmatic conclusion." (New York Times).
---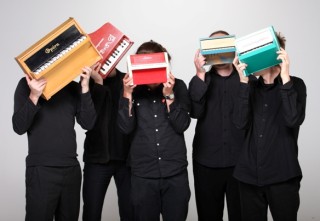 Małe Instrumenty (Small Instruments) are a band exploring new sounds using a wide array of small instruments. The instruments used in their sonic experiments feature an ever expanding array of professional instruments, sound toys made for children or naive in nature, strange musical inventions as well as a whole array of small items that aren't really instruments but do make a sound. The music created in this way reveals unique colours of sound sometimes beautiful and fine, sometimes surprising and insightful, sometimes exposing the incomplete nature of the sound created and allowing ears to feast on this restriction. All this means that the band is constantly faced with the need to look for new creative solutions.The group was started by Pawel Romanczuk in 2006 who was consecutively joined by Marcin Ożóg, Maciej Markowski, Tomasz Orszulak, Jędrzej Kuziela and Maciej Bączyk. In July 2007 the band made its debut at Era New Horizons Film Festival in Wroclaw/Poland and has since worked on many music projects under the name of Male Instrumenty. The group has collaborated with many prominent art organizations and artists in Poland and Europe.
---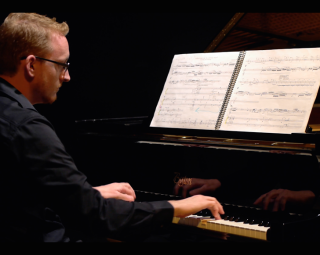 New York-based contemporary pianist and multimedia artist Tristan McKay is a fearless explorer of uncharted musical terrain. Celebrated for his "dramatic" and
"assertive" playing (New York Times), his performances have been featured across the United States as well as internationally. Mr. McKay engages with a diverse repertoire that includes seminal solo and chamber works from the twentieth
century, experimental multimedia collaborations, and premieres of new works by composers worldwide.A veteran of the toy piano, Mr. McKay has previously performed works by John Cage,  Tristan Perich, Christina Oorebeek, Peter Koeszeghy, and more. Concert highlights  include the UnCaged Toy Piano Festival 2013 (New York) and the Powerhouse Toy Festival (Brisbane, Australia).Recent performances on the big piano have included a concert of new works by Ramin Arjomand at Spectrum, a guest appearance with TAK Ensemble at The Crypt, Dead Language at the Mise-En Music Festival (all NYC), and a series of premieres at the soundSCAPE Composition and Performance Exchange (Maccagno, Italy). Tristan McKay is currently pursuing a Ph.D. in Piano Performance at New York University where he studies with Dr. Marilyn Nonken. Mr. McKay has previously received performance degrees are from New York University (B.M.) and Manhattan School of Music (M.M. Contemporary Performance).
---

The Theatre Company Y No Había Luz celebrates 10 years of continuous artistic work contributing to the growth and development of the Puerto Rican culture. It has an extensive theater repertoire of original pieces, with which it has performed nationally and internationally. It is characterized by an interdisciplinary approach to art, fusing theater, dance, music, masks, puppets, objects, plastic and visual arts in a scenic setting to convey a feeling, an image, a provocation.  The community provides a direct approach to the visual and performing arts through workshops and cultural management projects.  Currently it has impacted multiple areas in the island with their educational work through its theatrical repertoire and conducting ongoing workshops of construction and manipulation of puppets and masks in papier-mache and recycled materials, theatrical games, character creation and movement.  It focuses on giving participants the opportunity to practically apply acquired knowledge, encouraging their creativity and leadership as active and participatory bodies, encouraging them to be managers of their own environment.   The company currently resides at the "Taller Teatro Y No Habia Luz" located on Ponce de Leon Ave. 1416, Local 303, Santurce PR 00907, where it continues to provide a varied cultural offer for all audiences.
---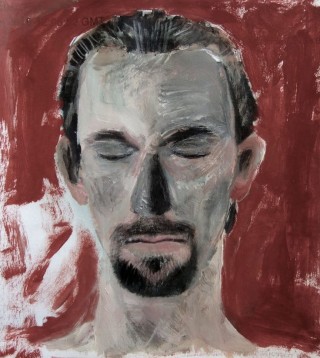 Jordan Morley is a skinny man with a wide imagination. He creates physical performance through dance, video, and puppetry. He is also a fabricator and has created objects for Phyllis Chen, Miguel Gutierrez, Phantom Limb puppet company, and Red Fox | White Fox. His work has been shown at REDCAT, Baryshnikov Arts Center, STUFFED at Judson Church/Bailout Theater, Dixon Place, and Triskelion Arts. His project Snow with composer John Glover just received a 2014 New Music USA Grant and will premiere in January 2016. He has danced for/in the original cast of Punchdrunk's Sleep No More (Boston,MA/New York,NY), Phantom Limb Puppet Company, Christopher Williams, Ron De Jesus, Wanda Gala, Jessica Mitrani, and Mira Kingsley. Currently he dances for Kyle Abraham/Abraham.in.Motion, Amber Sloan, Keely Garfield, and Tiffany Mills.
---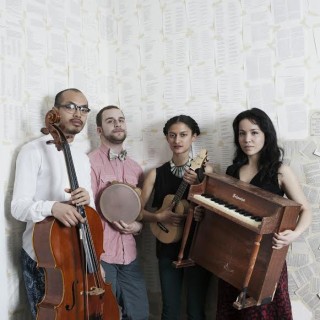 Dominican singer-songwriter Alida Torres dreamt of forming a band which utilized her growing collection of small instruments, which resulted in the founding of Le Petit Pépinot in 2012. The group members met while they were students at The Aaron Copland School of Music at Queens College, New York.  As a multi-linguist and admirer of various cultures, many of the songs draw inspiration from Alida's fascination of  French, Hispanic, and Eastern European gypsy cultures. 
---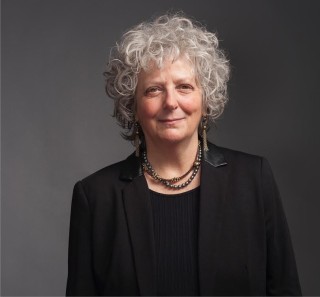 Not the 'new' for novelty's sake, but an open mind and extreme curiosity for what's happening around her, plus a need to evolve a personal aesthetic are the motivations behind Christina Viola Oorebeek's work. A trip to Las Vegas to record one-arm bandits in the mega-casino's for a music-theatrical piece; developing new instruments – 'the soundwheel', de plexiphone, the midi-toy piano; writing the story and libretto for her chamber opera, "The Pitchshifter" and "The Zapdream"; making music for kite, percussion and live electronics, belong to the work of someone from the 1960's, who never lost the love of experimentation.
An American-Dutch composer who left the U.S.A. in '69, she sang for two years in the 60's band, 'Dan Hicks and his Hot Licks' and tried her hand as a singer-songwriter. Having alighted in Amsterdam in '72, and after years as an improvising dance musician and 'rhythm for dance' teacher, she couldn't resist the need to start composing autonomous music and embarked on a career in composition and studied with Klaas de Vries in Rotterdam. In 1999, she graduated with the Composition Prize and has been continually active to this day. "Chromotoy I", "Chromotoy III", and now "Edges II" are among the works with Toy Piano composed as the featured instrument, perfomred in the Rainy Days Festival, Luxemburg (2012), the Netherlands and the 2013 Uncaged Festival.
---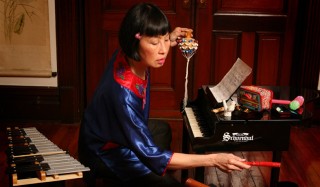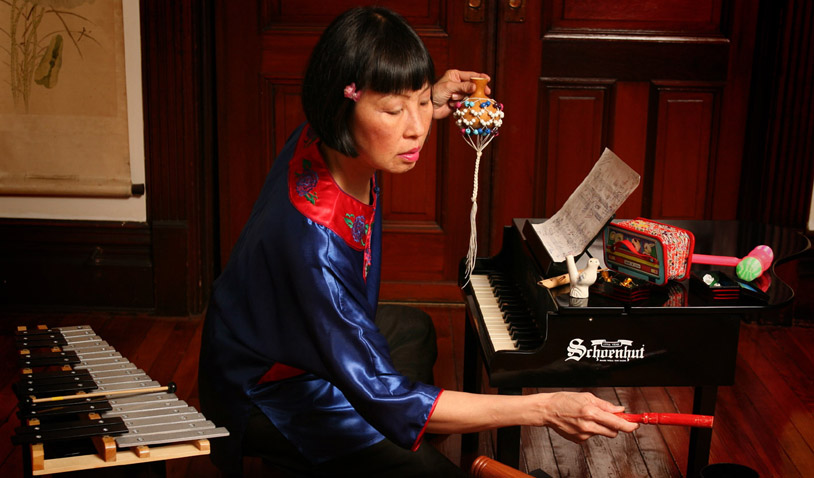 Margaret Leng Tan,  has established herself as a major force in the American avant-garde. Ms. Tan, whose work embraces theater, choreography, performance, has been called "the diva of avant-garde pianism" by The NewYorker. She is renowned as one of the pre-eminent John Cage interpreters and for her performances of American and Asian music that transcend the piano's conventional boundaries.
Margaret Leng Tan has been hailed as "the queen of the toy piano" (The New York Times) and "the toy piano's Rubenstein" (The Independent, UK). After discovering Cage's Suite for Toy Piano in 1993, Ms. Tan became fascinated with the artistic potential of the toy piano and more recently, with other toy instruments as well. In her groundbreaking 1997 CD, The Art of the Toy Piano(Philips/Universal), she elevated a humble toy to the status of a real instrument. Critics acknowledge her as the world's first toy piano virtuoso who has inspired composers to create a unique repertoire for a new instrument. Ms. Tan's diminutive music-theater of nostalgia and humor has delighted audiences at festivals around the world. Her latest toy album, SHE HERSELF ALONE: The Art of the Toy Piano 2, has been released as a Mode Records CD and DVD (mode 221) to critical acclaim. It was awarded the Diapason d'Orfrom the French Diapason magazine in March 2011.
---
Adam Tendler
has been called "an exuberantly expressive pianist" who "vividly displayed his enthusiasm for every phrase" by The Los Angeles Times, an "intrepid…outstanding…
maverick pianist" by The New Yorker, a "modern-music evangelist" by Time Out New York, and a pianist who "has managed to get behind and underneath the notes, living inside the music and making poetic sense of it all," by The Baltimore Sun, who continued, "if they gave medals for musical bravery, dexterity and perseverance, Adam Tendler would earn them all." London critic Frances Wilson described Tendler's memorized performance of Morton Feldman's 
Palais de Mari 
as "a concentrated listening experience…meditative, intense and beautifully poised." Tendler has performed solo recitals in all fifty United States, including engagements at Columbia University, Bard College, Princeton University, New York University, Kenyon College, Boston Conservatory, San Francisco Conservatory, Portland State University (Oregon), University of Nebraska, Indiana University, University of Alaska and Rice University's Shepherd School of Music, as well as artistic landmarks like New York's Symphony Space, The Fisher Center, The Rubin Museum, Rothko Chapel and James Turrell's Skypace at the Ringling Museum, its first musical performer. Tendler's memoir, 
88×50
, was a 2014 Kirkus Indie Book of the Month and Lambda Literary Award Nominee. More at
adamtendler.com